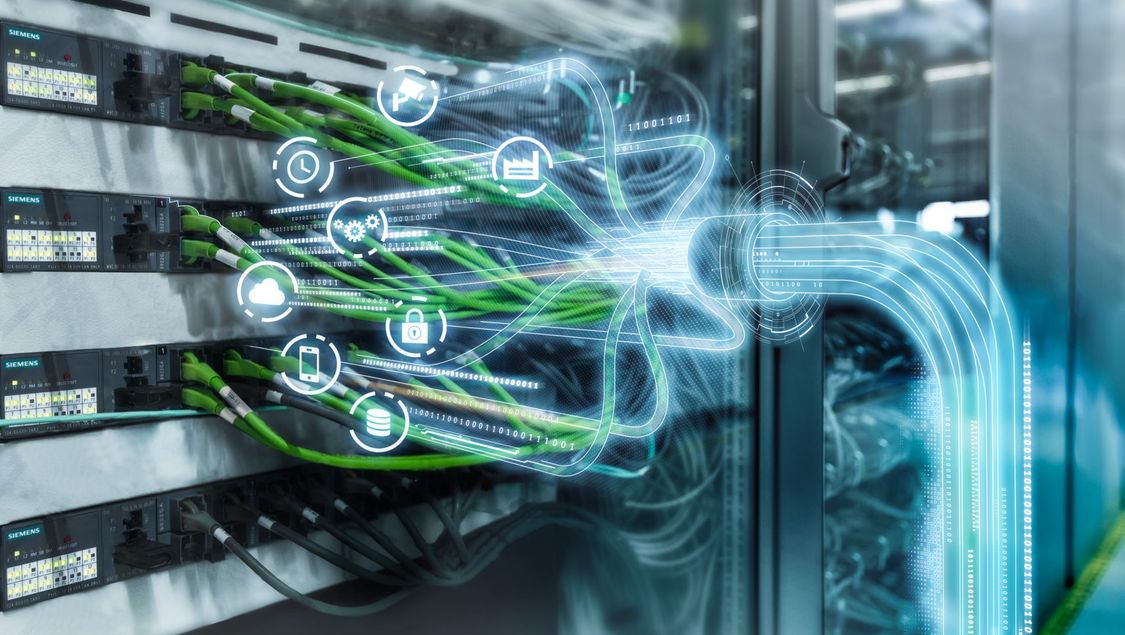 The future of industrial communication is very exciting as new ground-breaking technologies emerge. Having connected factories creates an unprecedented amount of business intelligence. By combining several technologies, industrial communications can achieve synergistic effects and provide solutions for continuous improvement and network migration strategies. Let's take a closer look at what this future holds. What will be the impact of kunbus industrial communication on the manufacturing industry? Here are some of the key drivers that will influence the future of industrial communication.
Time-sensitive networking
The time-sensitive networking protocol is a standard defined by the IEEE 802.1 task group for deterministic communication. Industrial Ethernet networks are built on the physical layer of Ethernet but add proprietary protocols to the lower layers. These protocols provide deterministic communication by synchronizing clocks on the network and scheduling and shaping the remaining traffic in accordance with the desired traffic pattern. However, a newer generation of industrial Ethernet networks is based on Time-Sensitive Networking (TSN).
In addition to providing the reliability and reduced communication latency required for Industrial 4.0, TSN is also an enabler of Industry 4.0. This type of networking allows industrial processes to work together while maintaining open access to data and applications. Developed by the IEEE, TSN allows a single network that can be used for all types of applications and provides guaranteed speed to every client. In addition, TSN is protocol-agnostic and can transport IT data, video, and industrial automation protocol traffic.
Common industrial protocol (CIP)
CIP is a standard industrial protocol that allows users to integrate safety, synchronization, and motion applications. The CIP protocol has been adopted by a number of vendors worldwide and uses a producer-consumer pattern. Devices that implement CIP have the same set of network behavior and respond to the same commands. CIP provides a simple way to integrate HART and Modbus devices and provides native translation services for control, energy, and synchronization and motion.
The protocol is based on the concept of "objects," which allow objects to behave the same way in different devices. This grouping is called the "Object Model" in CIP. It uses a producer-consumer communication model to support multiple receiving devices. It is designed to be flexible and scalable, which enables users to take advantage of open networks today while protecting existing automation investments. CIP is also very efficient at using bandwidth.
Automotive industry
The automotive industry is rapidly transforming, from consumer preferences towards energy-efficient vehicles, to evolving government emissions standards and sustainability goals. Several technological trends have revolutionised this industry, and they are reshaping the way it operates. Smart operations are needed to meet the demands of this new, digitally driven industry. Automation networks are essential to making this transformation possible. Here's a look at some of the key trends that will shape the future of industrial communication in the automotive industry.
Modern, automated systems allow automotive manufacturers to deliver vehicles in a fast, high-volume fashion while maintaining low cycle times. Automation networks help manufacturers automate processes such as welding, injection moulding, painting, surface coating, glue dispensing, and assembly. Advanced automation allows manufacturers to run large-scale mixed-model production programs, with a single production line effectively delivering multiple vehicle models. This requires the use of private 5G connectivity.
IoT industry
The Internet of Things (IoT) industry is a rapidly growing market with many potential applications. The industry encompasses intelligent homes, cars, medical devices, manufacturing, and more. Forecasters predict that the IoT industry will be worth $1 trillion to $3 trillion by 2025. Companies in this sector provide products, services, and platforms to enable IoT. To learn more, explore the companies and products in the IoT industry.
Device sensors are at the core of the IIoT industry. These sensors collect environmental and operational data to inform other verticals. These devices are the primary data input sources in almost all IoT systems. Data collection and analysis is continuous, enabling a wide range of applications. Device sensors can be used to monitor a variety of processes, from manufacturing to facilities management. Almost all IoT frameworks are based on the concept of continuous data collection.